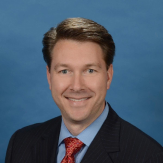 Winn Financial Services is a comprehensive Financial Management Firm. Our philosophy is to provide our clients with both personal and professional service. We offer Investment Advisory Service, Estate Planning, Insurance and a full range of Defined Contribution Plans.
Our mission is to help create and maintain wealth for our clients through long term effective financial planning. We will build client relationships based on trust, competent professional advice, continual communication and prompt personal service. We will assist our clients in setting financial goals, monitoring these goals and keeping them informed of the process and achievement towards these goals.
Our success is based on always putting our clients first, our collective industry experience and our avid commitment to research. We have equipped our business with the most advanced technology available in the financial service industry and utilize our capabilities to the fullest. These investments in our business have allowed us to give our clients the intensely personalized financial planning service they deserve.
Thank you for visiting us in our virtual office, and don't hesitate to contact us for a real life meeting.